Meta Audience Network – ADMOST Open Beta Partnership Announcement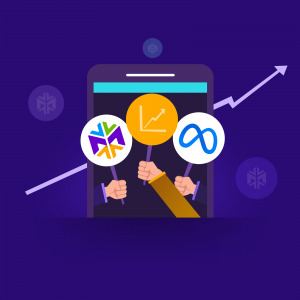 We are happy to announce that Admost is now an official open beta bidding partner with Meta Audience Network.
Our publishers will be able to join Meta Audience Network's bidding system immediately without manual approval. Publishers will access advertiser demand from Meta Audience Network through bidding, in addition to our other bidding partners, right after their Admost integration. At Admost, continuous product development has always been our core focus and we believe this partnership will speed up our publishers' ability to reach bidding demand sources with Meta Audience Network.
"As bidding has become an industry standard and a business imperative, we're delighted to be moving our partnership with Admost's mediation platform to open beta. Doing so will enable app developers and publishers to have a more seamless experience when it comes to accessing bidding through Meta Audience Network," said Amit Bhojwani, Director, Americas, Meta Audience Network. 
"We believe that app developers and publishers can benefit from a fair and open bidding environment—all while continuing to maximize revenue and drive greater operational efficiencies across the buying ecosystem." -Amit Bhojwani
Publishers who like to use bidding can apply to Admost account managers. We'd like to note that all bidding revenue performance will also be trackable within Admost Analytics via Cohort Tables, User Acquisition Performance Analysis and UA Campaign Analysis with ad revenue and UA cost embedded. Please reach out for further details.